Regular price
Sale price
$16.99 USD
Unit price
per
Sale
Sold out
INTENSIFIED Habanero, *Limited Edition* was formulated to allow you to enjoy your food with a bigger heat hit. Intensified by Lucilles Habenero infused honey.

INGREDIENTS: TOMATO CONCENTRATE FROM RED RIPE TOMATOES, DISTILLED VINEGAR, SALT, SPICE, ONION POWDER, NATURAL FLAVORING, RAW HONEY, FRESH HABANEROS, AND APPLE CIDER VINEGAR, WATER, SOYBEAN OIL, BROWN CANE SUGAR, DISTILLED VINEGAR HABANERO PEPPER, CANE SUGAR, PEPPER SAUCE (DISTILLED VINEGAR, RED PEPPER, SALT) SALT MANGO PURÉE, DEHYDRATED ONION, BANANA PURÉE, TOMATO PASTE, TAMARIND PURÉE, PAPAYA PURÉE, DISTILLED VINEGAR, WATER, #1 GRADE MUSTARD SEED, SALT, TURMERIC, PAPRIKA, SPICE, NATURAL FLAVORS AND GARLIC POWDER, HABANERO PEPPER AND SALT, SPICE
View full details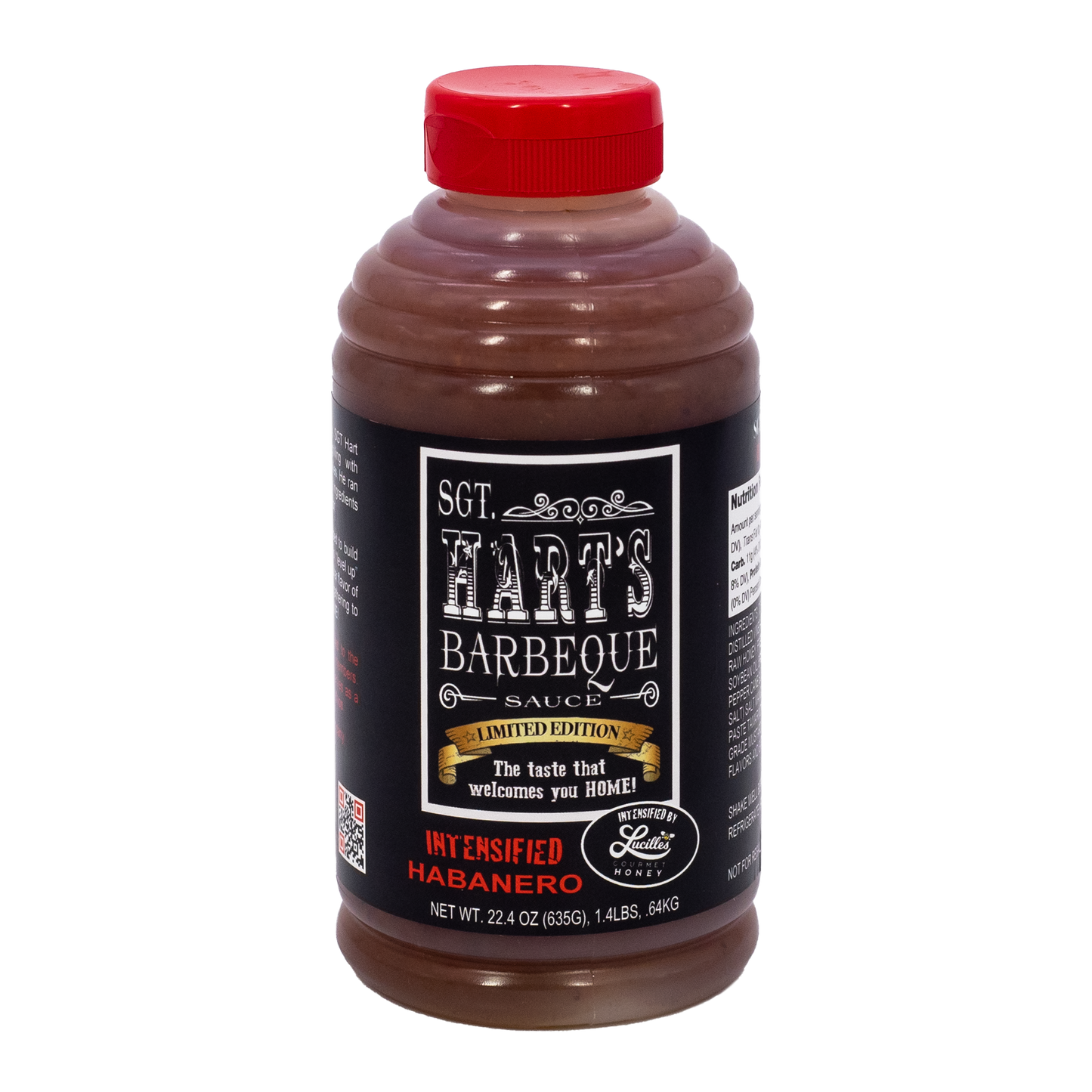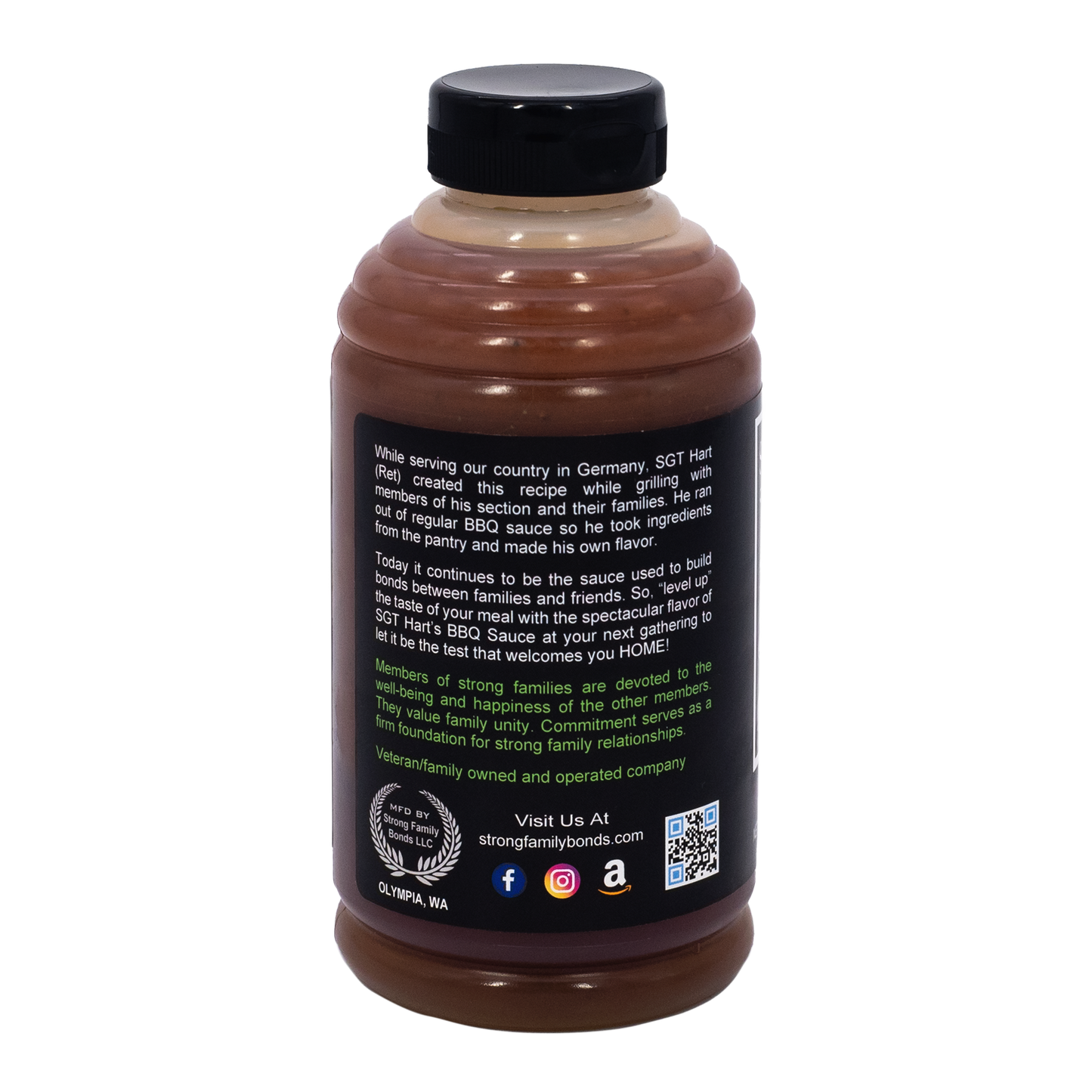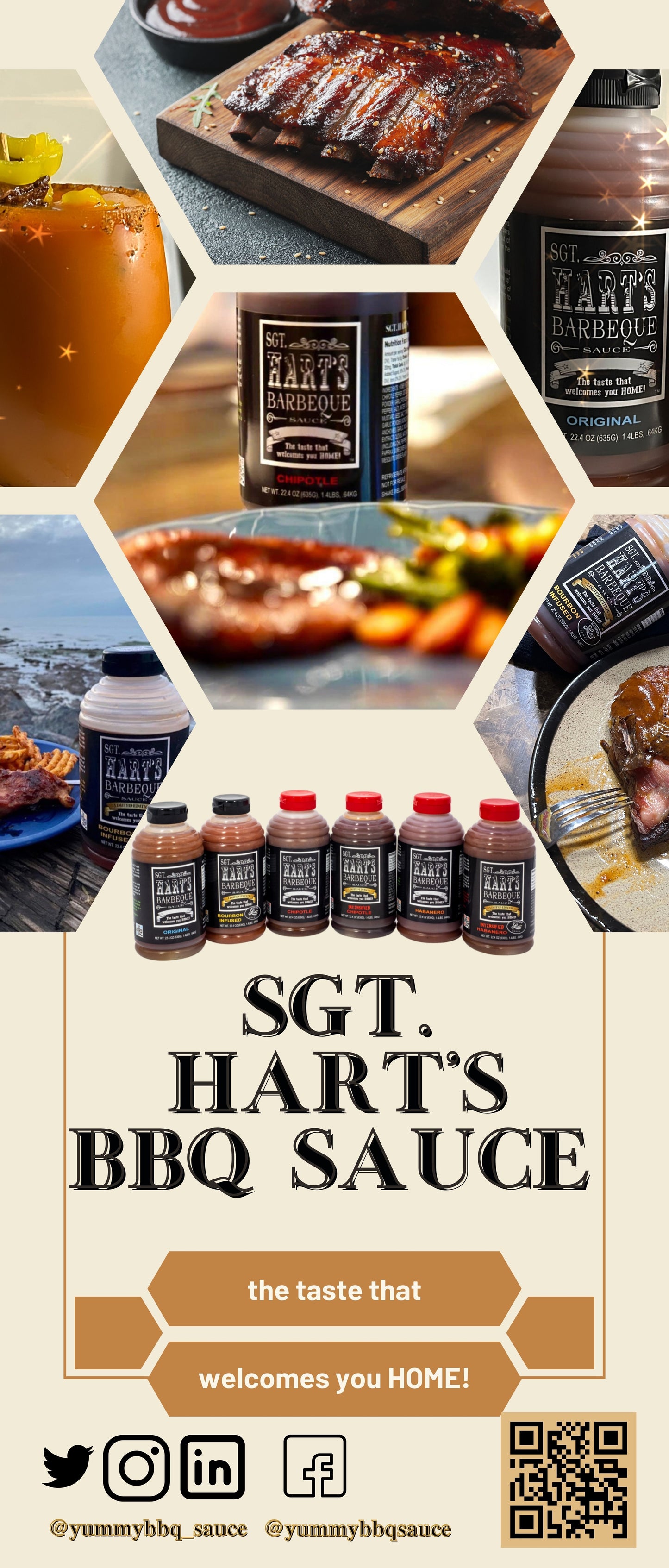 My new spicy rib sauce.
Excellent sauce, did not lose flavor to the habanero kick, this will always be in my cupboard.
Best Habanero BBQ ever!!!!
I don't remember which store I got this sauce the first time but it became my favorite. I looked again for it in several stores but didn't have any luck. That's why I was so happy when I found their website and immediately order three bottles … I will be ordering more soon !!!
Worth the Money!
I ordered three bottles of SGT. Hart's BBQ Sauce (Original, Bourbon, Habanero) and I must say, it was even better than I expected it to be! While this may not be for those just looking for some cheap bottle of the ordinary, if you are into quality sauces full of flavor for your meats, then any bottle of SGT. Hart's BBQ Sauce will impress your palette and and reinforce that old saying of getting what you pay for!