Wholesale
Wholesale Accounts
Order through our Faire account by hitting the info below. You can be set up to buy wholesale through our distributors in no time!
Ordering Minimums:
Minimum 12 units of barbeque sauce. May order a mix of each flavor.
Prices do not include shipping. For product that is listed as in stock, vendor will send out order within 3 business days of ordering.
* This policy is as of 01/02/2021 and is subject to change at any time.
NOTE: ON QUANTITIES OF 1,000 AND OVER, THERE IS A 6 WEEK LEAD TIME
WHOLESALE RETURNS AND PRODUCT QUALITY ISSUES:
Supplier agrees to stand behind all merchandise and replace if necessary. Buyer shall return for full credit, defective product that is returned by consumers. Supplier agrees to accept all returns, issuing full refund or credit at Buyer's option. A package which has been damaged in transit must be refused at the time of delivery in order for Supplier to assume responsibility.
TERMS AND PAYMENT:
Payment:
Buyer shall pay for each order, together with shipping costs, prior to Supplier's shipping of the Order to Buyer.
Terms:
Supplier reserves the right to cancel this Agreement, and any of its obligations hereunder, without notice, with or without cause.
Wholesale Policies:
After signing up, the full wholesale agreement will be emailed to you and your account will be activated for your ordering. If you'd like the agreement before signing up, just click on the chat or fill out a form to talk.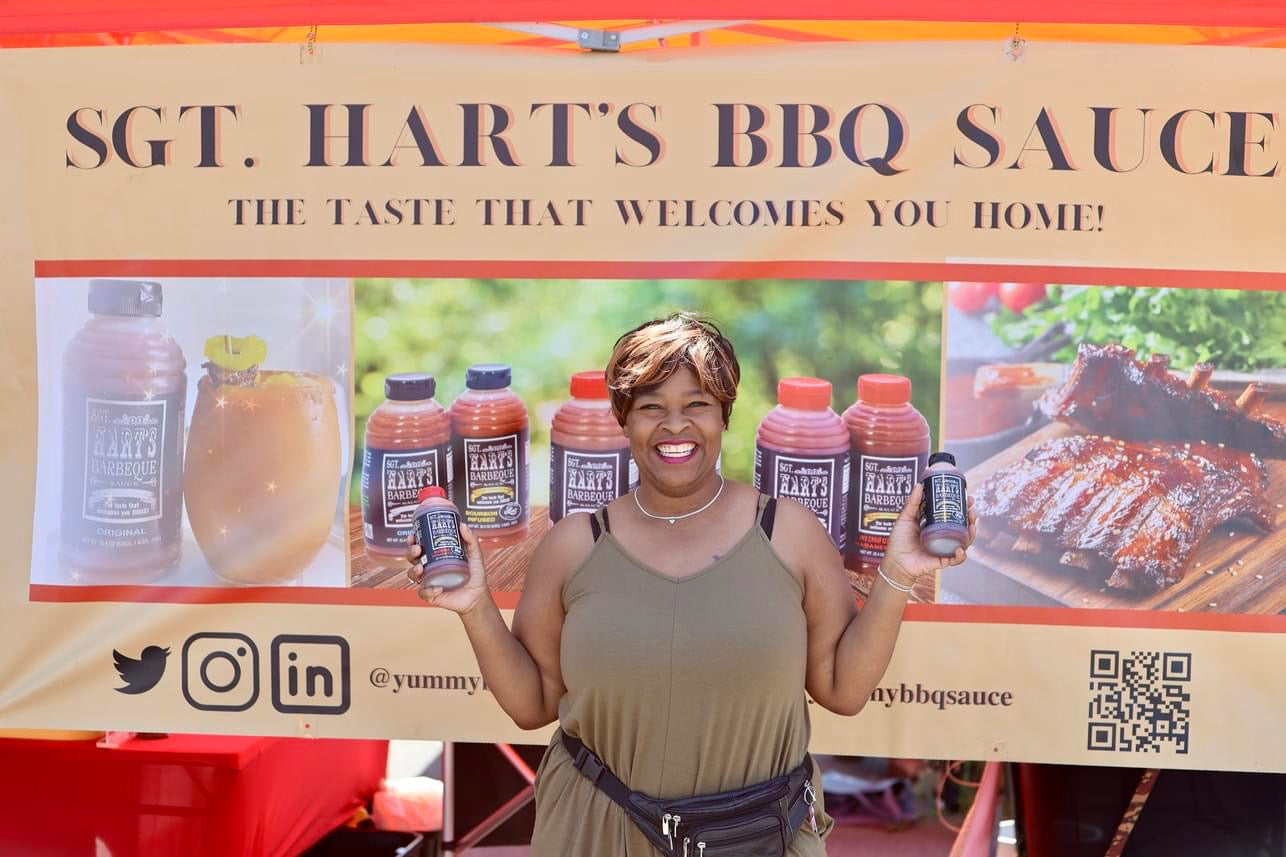 Experience SGT. Hart's BBQ Sauce at Local Events
Don't miss out on these flavorful events that celebrate the essence of SGT. Hart's BBQ Sauce.
Mark your calendar and join us for a journey through taste, tradition, and tantalizing dishes.

Keep checking back for updates on more upcoming events near you! For any inquiries, feel free to contact us at YUM@hartsbbqsauce.com or (425) 998-7242